Our partners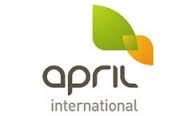 APRIL International
is an expert for more than 30 years in providing social protection coverage for people living outside their country of origin, for short or long stays (students, employees, self-employed, families on touristic trips). The garantees offered by APRIL International respond to the assessed financial risks and health hazards in case of accidents or illness abroad

Expat & Co
The Chameleon Principle: a unique solution for expats...
because he discovered that other international insurers do not take local social securities into account, resulting in double coverage for the client. Switching between Full Cover and Top-Up coverage to complement the country benefits the client is enjoying seemed the perfect solution and has now become possible.
… offering them continuity.
Lack of continuity is a problem often faced by expats and this became another main point of focus in the development of the Chameleon Principle©. Switching coverage without any loss of benefits is possible within the same policy, irrespective of your country of residence. The policy travels with you and adapts to every local situation.
A wide range of international covers was born.
Additionally, that other policies on the market were singularly aimed at health coverage. This is why he developed a wide range of other international covers to choose from so that you can create coverage which has been truly tailored to meet your personal and professional needs.
We are proud of our close ties and strong working relationships with the worlds' social security institutes and companies as well as insurance brokers that are able to offer our clients excellent ratings, world-class hospital networks, 24-hour assistance around the globe globe and highly personalised service..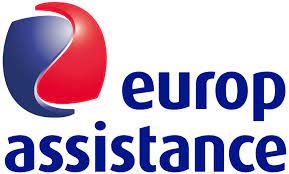 EUROP ASSISTANCE, More than 50 years of experience allows Europ Assistance to offer complete travel protection, tailor-made mobility solutions and assistance packages that meet your daily needs. For them, assistance is not a promise, but a real profession.