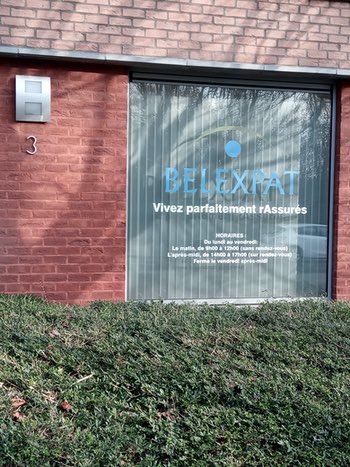 BELEXPAT is a member of R&D CONSULT Sprl, an insurance broker certified by the FSMA.
Avenue du Sippelberg, 3 bte. 17 – 1080 Bruxelles
METRO : Osseghem
FSMA: 061980 A - N° Entreprise: 0861.952.193
Opening hours:
- Monday till Friday:
morning from 9.00 to 12.00
afternoon, from 14.00 to 17.00 (on appointment only)
closed friday afternoon
You may contact us:
by phone : +32 02 414 00 22
by fax : +32 02 414 10 88
by e-mail :

This email address is being protected from spambots. You need JavaScript enabled to view it.
More information on our page legal information.